Premium Transformational Series
The Vault Sessions [HD]
Recorded Live....Awesome Transformational
Natural Grounding, Self-Awakening, Transformational Entertainment Experience
With Master Sex Alchemist Rion
NEW: DISCOVER THE LATEST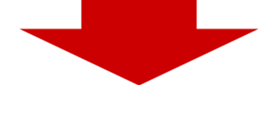 Vault 6: Thailand 2017
>>Vault 4<<
OR Discover....previous sessions...
>>VAULT 3 HERE <<
VAULT 1 INFO IS BELOW
For years, my 'sessions' have been the absolute CORE of my miraculous transformation which centers around transmuting sex energy. Are YOUR sessions legendary? Do they get you attraction & transformational results that are REAL?
They should be! And they should be FUN!!
"Best product you've put out. I'll say more later probably, but it has the perfect mix of talking and more 'experiential' stuff. Also, Etienne's got a really infectious laugh" - G.M.
Your sessions have the absolute power to turn you into the rockstar level man of your dreams living the life you want and relieved of all of your 'issues'.
Now, the power of top-line EXPERIENTIAL Natural Grounding and transformation with media is brought to you in the Vault Sessions by me; the 'master' of transformation with entertainment media & founder of Natural Grounding!
I'm also a master of sex transmutation because I have so much practical experience with it; you know, that chapter in Think & Grow Rich called 'The Mystery of Sex Transmutation'.
What we do is so POWERFUL and transformative because of the Law of Resonance. We associate with literally enlightened energy (which can be calibrated high on Dr. Hawkins Scale of Consciousness) in our sessions and transmute it into major results. Whether you're conscious of it or not, the indirect association with our energy will instantly start up-leveling your vibration to a higher level and you'll just be changing and transforming.
It's like 'masterminding' and the affect association has. And now you can learn from me with my massive experience; this is very CORE of what's done miracles in my life and has vaulted me into a world authority on multiple topics b/c of all of this, it's sexual power, it's flow and transformational power; my sessions.
"Yeah, I think, minutes like 12-16 of the last video on vault 1, I'm having the greatest natural grounding experience, of my life. Some of my best experiences have been with the Good Life video, but then your grounding to it takes me to a whole 'nother level of RiDuLouSLy -!!!-higher conscious tears.
I think I'm going to derive a whole hell of a lot more than $277 worth of value out of this!!! :-) & I might even end up watching it more than I did Star Wars as a kid...
Course, I probably watched the original 3 at least 30 times *each* growing up... Then again its midnight & I've been grounding to Vault 1 / studying the last two videos for almost six hours & just taking a break to remember what breathing normally felt like..." - E.S.
::::::::::::::::::::::::::::::
Really awesome Rion! Thanks for opening up and sharing your experience with us (in Vault 1). I look forward to future vaults. Kaizen! ;-)
Stay Gold! -Marc
Unlock this great gift and the power of media so transform your life in ways you never knew! And you can do this stuff 24/7 on your iPod's or laptops too.
Finally...after all of these years of keeping it exclusive (and over 10,000 hours of experience), I'm finally 'opening up' and sharing REAL SESSION TIME in the Vault Sessions (Series) so that you can access and get priceless, exhilarating awakening transformational power, value and RESULTS out of your sessions too!
"I find the QiNG program your greatest achievement and creation yet because of its immense magnitude, scope and because it is absolutely revolutionary.

Like an amplifier which was on standbye before and now switched on.
Like having access to only about 40% potential and now 100% or ever expanding potential etc.

The Vault series...an unforgettable experience like a live event.


I have been thinking the whole weekend about what to write because you cannot just go:

'Great product' or, 'Rion's best product ever!' Although these statements are very positive it wouldn't do service to the magnificence of it.

To someone who has just downloaded all five files and is preparing for a session, let me tell you this: 'Get ready to be transformed'

Really.

The samples on youtube with Etienne are a good introduction to what you will be getting but as Etienne rightfully wrote: 'we were just warming up'

I downloaded all five files the same day I got your access mail and watched everything in one row. The introduction with you alone was very interesting with new videos and insights. When Etienne joined we had a kind of a warm up. Quite loose and a light party state. Whereas the further in the series when you were solo again things started getting more intense..

With the Vault Series:

The first hit of strong emotions for me was when I saw the geeyourlove video which was quite an experience in the immersion party...

..When you said 'this stuff changes f*cking lives!' I had tears in my eyes too.

and the last parts with first Palmy and finally - and Rion, I think my reaction to this video during the IP made you realize how strong this video actually is, especially at the right moment - with the Heaven on Earth Good life video:

I collapsed exactly like during the (sold out transformational entertainment) Immersion Party. (it was only a little shorter because you didn't repeat the video partially like you did during the IP but the intensity was the same)

The surprise effect is very powerful and something you cannot have when controlling the flow of songs in a session yourself. Here you are guided and each next song is unexpected

Who wrote "Don't worry, we will leave you inconsolable during the event" before the Budapest IP? That was Rion, the clairvoyant :)

I didn't expect it actually and during the second day on the IP in Budapest thought it wouldn't happen and was even a bit disappointed that I couldn't get more emotional .
till it finally and totally unexpected happened.

Well, that transforms.

And this video series here, that transformed too. -D.W. -Europe
Just by being associated with my energy & level of connection, you will get the most results. If you're ready for serious transformational leverage, sexual and spiritual growth as a man who will also enjoy the benefits of more sexual attraction with hotter women, you're ready for it. This is the exact stuff that impacts and changes lives at our live and legendary events including 2 sold-out immersion parties.
"I've been watching the first two videos of the Vault Series yesterday and I felt some very powerful energy activations in my body. Awesome session! It's like I'm in the room with you and Etienne, which makes for a completely different experience.

Instead of just being in front of a computer on my own, I'm now masterminding with you two and I can feel the increased power

.

You talked about David Hawkins' Map of Consciousness and the LOC calibrations in the first video. Interestingly, I've just started an intense 3-month course based on the work of Hawkins to increase my Level of Consciousness..So it's not a coincidence that you're talking about this now in the Vault. I was wondering if you've calibrated some of your sessions and also some of the artists and music videos you use?"

Have an awesome day! -Steven

:::::
There's nothing like it out there! Have the power of Etienne and I in your corner for YOUR sessions..you can even ground WITH US (esp. if you have 2 monitors). So let's get it started!
Introducing:
Vault 1
3+ Hours of Full HD video of a real Rion 'session' that you can refer to over and over again and KEEP getting transformational value from.
Recorded on a solar eclipse Nov. 3, 2013 in Playa del Carmen with special guest Etienne Charland of SpiritualSelfTransformation.com
BONUS (NOW ADDED): Ridiculous 'twitch animations' taken from the Vault 1 of Etienne & Rion good for PLENTY of ROFL's to help you open up your state at any time (even when listening to regular music). Guaranteed LOL's & ROFL's
Good internet connection recommended for downloading the program in HD.
More details to be added
Just $797 $447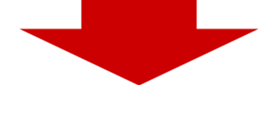 1-Time Only Charge
Instant online, lifetime access
(You may have to choose a username and password after you checkout)
OR...Pay Plan Added
4 Payments of Just
$125
(one now and then ea. 30 days)
(p.s. I know how to center align but the software isn't actually doing it, thx)
*90 Day Money Back Guarantee*

This product is officially for entertainment or informational purposes. Results may vary for everyone and aren't guaranteed. Either way 90 day refund is available if you are not satisfied.